Spatial Navigation
This photographic database enables users to make "virtual visits" to the cemeteries. Users preferring this type of spatial exploration should select a cemetery from the top menu. Subsequently, they can move from one section to another within the chosen cemetery. Sections are selectable from the submenu appearing after a cemetery has been chosen (they are referred to by alphabetic characters like A, B, and C and are usually sorted chronologically). Finally, within a section a row can be selected and each tombstone in that row inspected in detail.
Each step (selection of cemetery, section, row, and separate tombstone) is illustrated by photos and the 2D-plan (virtual map) constantly shows where the visitor currently "is". A virtual visit to a middle-sized cemetery like the one in Fredericia gives a quick and comprehensible overview over the development in style of the tombstones in the 18-19th century: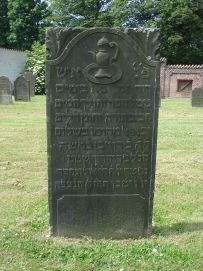 Fig. 1: A-7-8-1 in Fredericia from 1727. Tombstone for David Moses Levy. In Hebrew and "rich in words".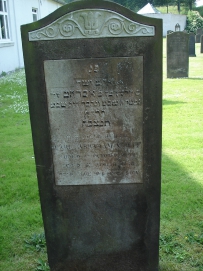 Fig. 2: B-19-10 in Fredericia from 1850. Tombstone for Carl Abraham Wullf. Hebrew and Danish inscription.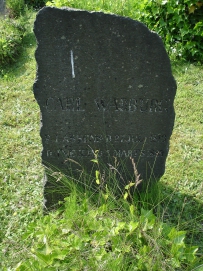 Fig. 3: C-5-3 in Fredericia from 1884. Tombstone for Carl Warburg. Short Danish inscription.