The Jewish Cemetery in Faaborg
Choose a section (A or B) to get to the tombstones of the separate rows.
This part of the database of the oldest Danish-Jewish funerals concerns the cemetery in Faaborg and is based mainly on the book by Julius Margolinsky "Jødiske Dødsfald i Danmark 1693-1976", Cph. 1978 pp. 605-15, and on his handwritten archive (see Allan Falk "Margoteket", JGS-Nyt Nr. 3 Vol. 5, September 2008). All photos in this part has - unless something else is indicated - been taken by TB december 2011.
Faaborg cemetery is the oldest one on the island of Funen and is located directly at the sea at the end of Østerbrogade aproximately 300 m. from its connection to Svendborgvej. The entrance is found in Østerbrogade. It has two sections, A in the southern part with four long rows and B immediately in front of the entrance with three inhomogeneous rows.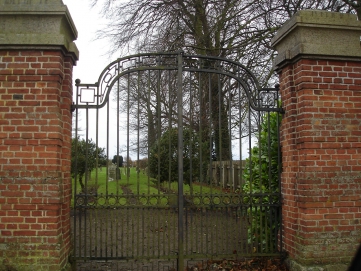 Fig 1.: Entrance from Østerbrogade. Photo by TB dec. 2011
The cemetery has been in use since 1806, however due to insufficient written sources the precise number of burials is unknown. After 1900 only few burials have taken place on the cemetery.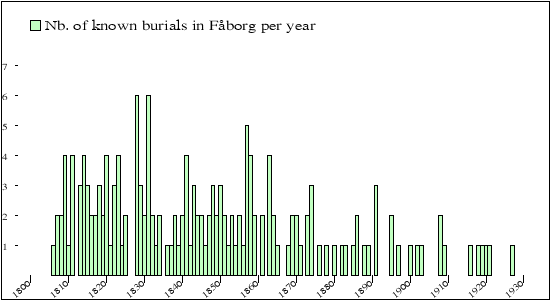 Tom Brøndsted, Aalborg Jan. 2011