The Jewish Cemetery in Vestre Kirkegårds Allé
This part of the database of the oldest Danish-Jewish funerals concerns the cemetery in Vestre and is based mainly on the book by
Julius Margolinsky "Jødiske Dødsfald i Danmark 1693-1976"
, Cph. 1978 pp. 210-413, and on his handwritten archive (see Allan Falk "Margoteket", JGS-Nyt Nr. 3 Vol. 5, September 2008). All photos in this part have - unless something else is indicated - been taken by
MT
about 2001.margointro2.php. Description to come!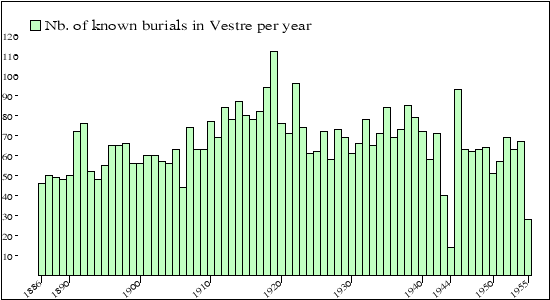 Tom Brøndsted, Ålborg marts 2022