The Jewish Cemetery in Aarhus
This part of the database of the oldest Danish-Jewish funerals concerns the cemetery in Aarhus and is based mainly on the book by Julius Margolinsky "Jødiske Dødsfald i Danmark 1693-1976", Cph. 1978 pp. 556-61, and on his handwritten archive (see Allan Falk "Margoteket",
JGS-Nyt Nr. 3 Vol. 5, September 2008
). All photos in this part has - unless something else is indicated - been taken by
TB
in September 2010.
The cemetery is located in the park in front of the concert hall Musikhuset on the corner of Frederiks Allé and Thomas Jensens Allé. It has three rows of graves each with about 20 burials. For about 20 graves without tombstones no position is given in Morgolinsky's book "Jødiske Dødsfald", however they have been added here based on his handwritten archive. There is no actual entrance to the tiny cemetery. Visitors can squeeze through a small opening between the hedge and the iron fence.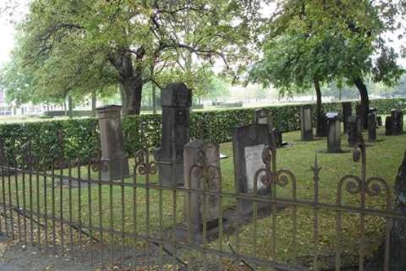 Fig. 1.: The cemetery with three rows of graves. In the background "Musikhuset".
The photos have been taken under bad weather conditions (late afternoon, dark and rainy) and may be replaced by better ones later.
The cemetery has been in use from 1829 to the beginning of the 20th century.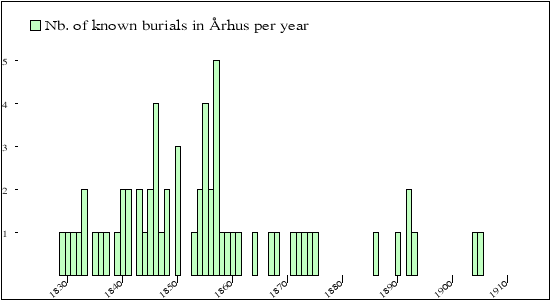 Tom Brøndsted, Aalborg Nov. 2010