The Jewish Cemetery in Horsens
There are no sections on the cemetery. Choose a row to get to the tombstones.
This part of the database of the oldest Danish-Jewish funerals concerns the cemetery in Horsens and is based mainly on the book by Julius Margolinsky "Jødiske Dødsfald i Danmark 1693-1976", Cph. 1978 pp. 562-69, and on his handwritten archive (see Allan Falk "Margoteket", JGS-Nyt Nr. 3 Vol. 5, September 2008). All photos in this part have - unless something else is indicated - been taken by TB in April 2011.
The cemetery in Horsens is located on Frederiksgade 59. The town was given permission til hold synagogue 1803, however the cemetery wasn't established and taken into use until 1852. The cemetery is rather big, however only the back end has graves. An avenue leads to the back end, and on the left side there are 7 rows of graves. The 7th row has graves of small children and today there no tombstones in this row. The right side (called "the lawn" by Margolinsky) is reserved for the family of the cemetery founder Isaac Zacharias Levy. A single tombstone has been set for three members of his family.
---
Unfortunately, September 2013 the cemetary was subject to religiously motivated vandalism twice within a week. Photos of the tombstones affected by this have been added.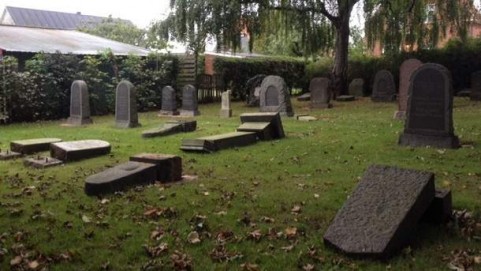 Photo of the vandalism from Horsens Folkeblad 20.09.2013
---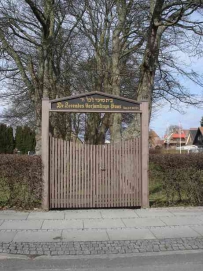 Foto 1.: Entrance from Frederiksgade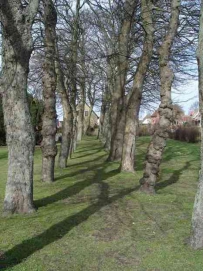 Foto 2.: Avenue leading to the back end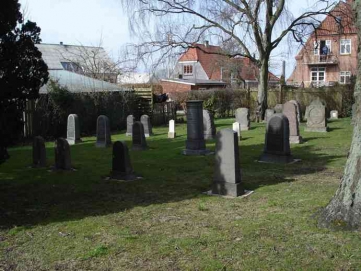 Foto 3.: row 1-7 on the left side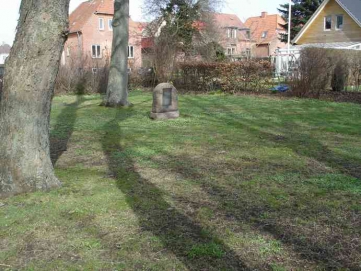 Foto 4.: "The lawn" (row nb. 8) on the right side with the tombstone for the Levy family.
The cemetery has been in use 1852-1930. Jews in Horsens dead before 1852 were normally buried in Fredericia. Hence it is recommended also to take a look at "Horsens" among the "External places" (menu item under "Search Names").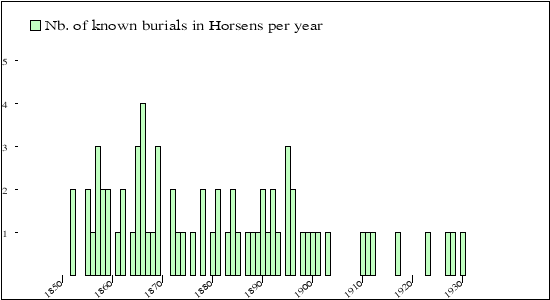 Tom Brøndsted, Aalborg Apr. 2011