The Jewish Cemetery in Fredericia
Choose a section (A, B, or C) to get to the tombstones of the separate rows.
This part of the database of the oldest Danish-Jewish funerals concerns the cemetery in Fredericia and is based mainly on the book by Julius Margolinsky "Jødiske Dødsfald i Danmark 1693-1976", Cph. 1978 pp. 573-97, and on his handwritten archive (see Allan Falk "Margoteket", JGS-Nyt Nr. 3 Vol. 5, September 2008). All photos in this part have - unless something else is indicated - been taken by TB in July 2010.
The cemetery, the largest outside Copenhagen, is located at the corner of Slesvigsgade and Jyllandsgade. Separated by an industrial building lies a smaller part (section C) with the entrance from Vestre Voldgade. The area with the industrial building was parcelled out from the cemetery and sold about 1910.
At the entrance from Slesvigsgade lies the old porter's lodge. From here a central footpath lies in parallel with Jyllandsgade and separates this part of the cemetery in section A and B. Section A is the oldest one, however only rather few tombstones from this part of the cemetery are preserved. Section B has graves from end of the 18th century and C from around 1860.
It is assumed that the cemetery has been in use since about 1700, however as the sources to the burials in the 18th century almost exclusively are the tombstones, only little is known about burials from that time. However, it is certain that both section A and B are fully occupied with graves.


Fig 1.: Section A og B. Photo TBS may 2009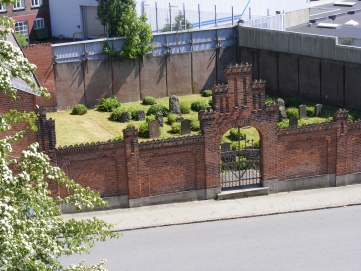 Fig. 2.: Section C. Photo TBS may 2009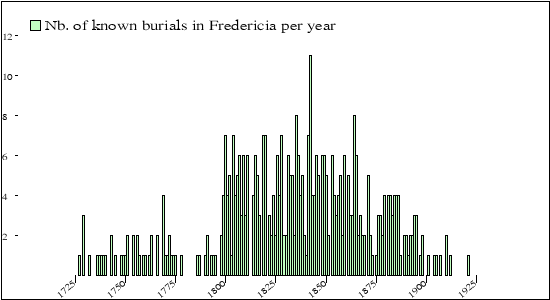 Tom Brøndsted, Aalborg Jan. 2011